October 5th 2022
Jim Simpson was married to the daughter of Alan Beddoe. Jim approached the Naval Museum with the offer of artefacts related to Lieutenant-Commander Alan Brookman Beddoe, OC, OBE, HFHS, FHSC (June 1, 1893 – December 2, 1975) who was a Canadian artist, war artist, consultant in heraldry and founder and first president of the Heraldry Society of Canada in 1965.
Beddoe was born in Ottawa. He studied at Ashbury College. During The First World War, he was captured at Second Battle of Ypres in 1915 and spent two and a half years in the prisoner of war camps at Gießen and Zerbst. He studied art at the Ecole des Beaux-Arts in Paris. After the war, he studied at the Art Students League of New York under DuMond and Bridgman. In 1925, he opened the first commercial art studio in Ottawa. He was also an expert in heraldry.
Most of the Alan Beddoe collection is housed at Library and Archives Canada and contains designs and studies for the Book of Remembrance, postage stamps, posters, crests, money, architecture, coats-of-arms, and a new Canadian flag.
Beddoe was instrumental in the creation of the major Books of Remembrance, now housed in the Peace Tower on Parliament Hill in Ottawa. He supervised a team of artists for to illuminate and hand-letter the books, listing the names of Canadians who lost their lives in Canada's military service during World War I and after World War II he supervised another team of artists to create the Book of Remembrance for World War II.
He was inducted into the OBE and received the Allied Arts Medal awarded by the Royal Architectural Institute for his work on the Books of Remembrance and was made an officer of the Order of Canada. He also was instrumental in the creation of the South Africa Book of Remembrance 1956–1966; Yvonne Diceman, who had collaborated with him on the Book of Remembrance WWII, produced the Korea Book of Remembrance 1957–1958 and the Newfoundland Book of Remembrance 1972.
Of particular interest to Naval history, The Royal Canadian Navy formed a Ships Badge Committee in 1942, and commissioned Beddoe to design official badges for the navy's ships. He designed badges for over 180 ships and establishments of the Royal Canadian Navy. In 1957, the Royal Canadian Navy appointed him its heraldic advisor. His designs for ship's badges including the designs for HMCS Kapuskasing, HMCS Magnificent, HMCS Sioux and HMCS Rockcliffe are in the Alan Beddoe collection at Library and Archives Canada.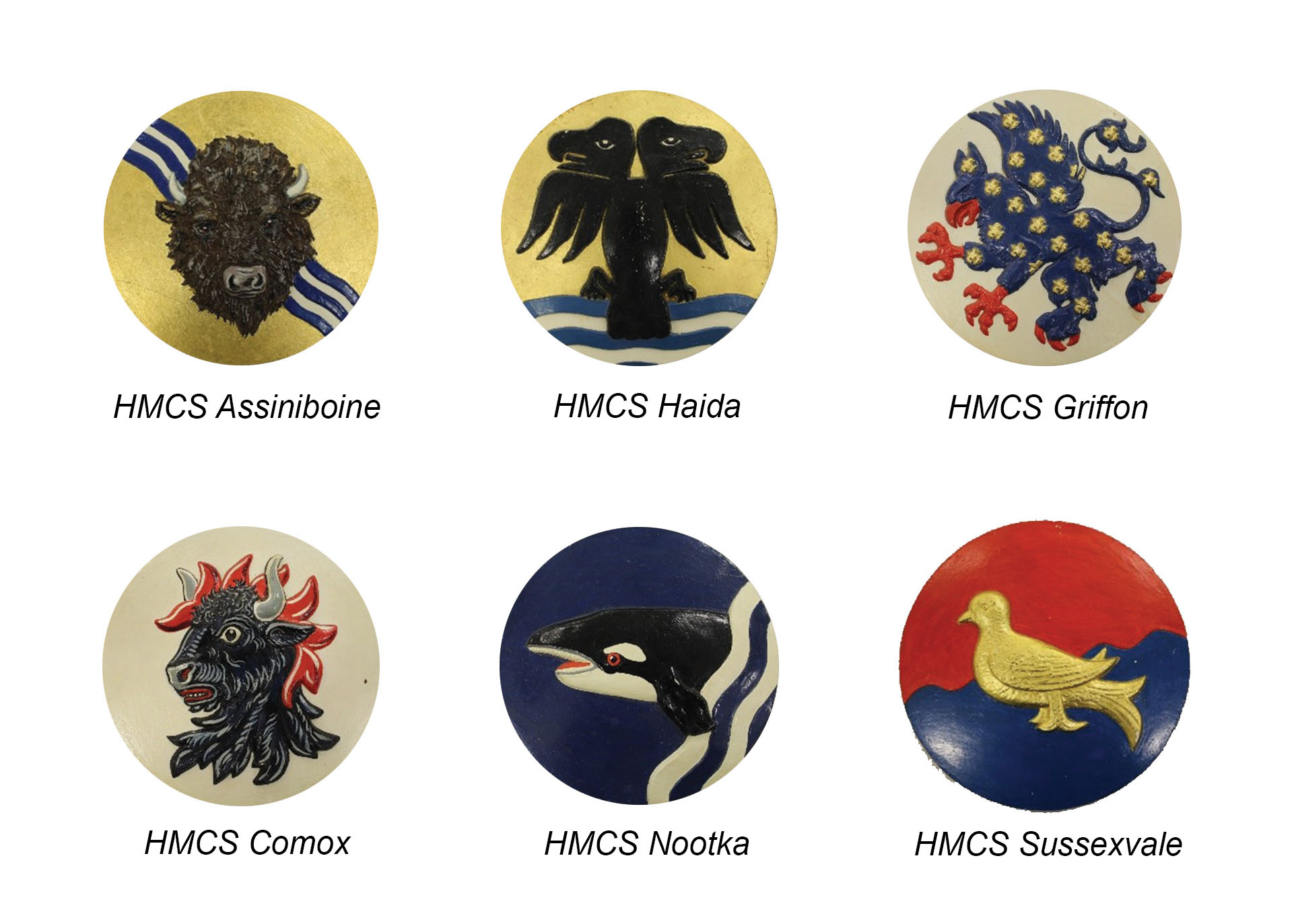 The collection donated to the Naval Museum of Alberta includes Beddoe's pens and drawing instruments, numerous sketches, an example of his hand-lettered illumination such as forms part of the books of remembrance, books on Heraldry, and some initial plaster designs for some of Canada's ship badges.
As a second part of the donation, Jim Simpson has donated Beddoe's original light table.